Ek Duje Ke Vaaste 2: Suman fails to realise love for Shravan shattered (Upcoming Twist)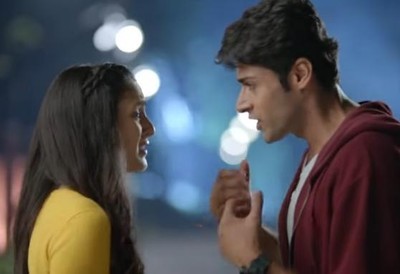 Ek Duje Ke Vaaste 2: Suman (Kanikka Kapur) fails to realise love for Shravan (Mohit Kumar) shattered
The upcoming episode of Sony TV serial Ek Duje Ke Vaaste 2 will showcase interesting emotional drama.
It was earlier seen that I Love You reaches Suman at any cost.
Suman has special feelings for Shravan but have not yet realised love for him.
Further when Suman confronts Shravan about the girl, left with no other option he reveals that the girl is Suman.
Suman gets shocked on realising that Shravan loves her and their special friendship is no more there.
Suman's big decision breaks friendship with Shravan
Hence Suman takes a big decision to break friendship with Shravan and stay away from him.
Suman also reveals that she does not have love feelings for Shravan and leaves him shattered.
Keep reading serialgossip.com for further development on Ek Duje Ke Vaaste 2.
Latest Ek Duje Ke Vaaste 2 Updates