Barrister Babu: Anirudh's drastic step to land Bondita in danger world (Upcoming Twist)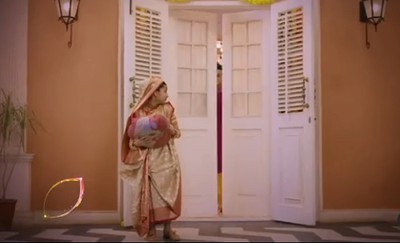 Anirudh's (Pravisht Mishra) hatred takes toll on Bondita's (Aura Bhatnagar Badoni) life in Barrister Babu
Colors serial Barrister Babu is going to see another agnipariksha time in Anirudh and Bondita life.
Anirudh wanted to educate Bondita to give her a proud life but Bondita gets distracted by the fraud Brijwasi.
Bondita supports Brijwasi in his superstitious deeds where she stays unaware of Brijwasi actually looting the villagers.
Anirudh and Bondita's life takes an ugly u-turn when Anirudh confronts to expose Brijwasi and his evil reality to the people.
Anirudh is stumbled knowing how Bondita lied to him and supported Brijwasi.
Anirudh will now take a shocking step of ousting Bondita from his life and his family.
What will happen next in Barrister Babu is quite hard to digest as Bondita gets in a new danger.
Anirudh and Bondita part ways
Anirudh and Bondita will part their ways and this will land Bondita in deadly danger.
Anirudh kicking Bondita out from his life without thinking for the future will be able to protect Bondita from coming danger or Bondita's life will meet an end.
Stay tuned to Serialgossip.com for more updates and latest news of top TV shows.
Latest Barrister Babu Updates