Yeh Hai Chahatein: Yuvraj Prisha's personal meeting to collapse Rudraksh Prisha's marriage (Upcoming Twist)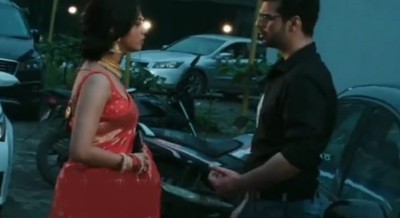 Ahana's new plan using Yuvraj against Rudraksh (Abrar Qazi) and Prisha (Sargun Kaur Luthra) in Yeh Hai Chahatein (YHC)
The ups and downs in top TV serial Yeh Hai Chahatein are going to bring more complications in Rudraksh and Prisha's marital life.
Rudraksh and Prisha's forced marriage is now turned into a sweet relationship of love and romance.
However, the enemies are still in the hunt for the right moment to play their dirty games and separate Rudraksh Prisha forever.
Ahana and Mishika now come up with their new plan when they see Yuvraj and Prisha meeting personally and Prisha hid about the meeting from Rudraksh.
What will happen next in Yeh Hai Chahatein is pretty interesting and hard enough at the same time as Rudraksh misunderstands this meeting.
Rudraksh and Prisha on loggerheads
Ahana clicks their picture and forwards to Rudraksh where the situation makes him misunderstand Prisha's meeting with Yuvraj.
Now when Rudraksh and Prisha are on loggerheads and Rudraksh is angry at Prisha,
This sweet marriage is going to shatter drastically.
Let's see if Prisha could prove her innocence and save her marriage with Rudraksh.
Latest Yeh Hai Chahatein Updates