Barrister Babu: Anirudh took dangerous way to save Bondita from prostitution (Upcoming Twist)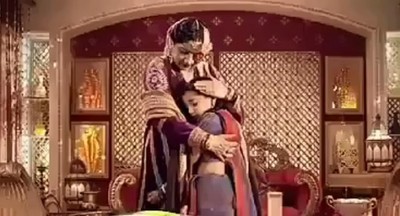 Barrister Babu: Anirudh to take dangerous way to save Bondita from prostitution
The daily TV serial Barrister Babu is seeing ups and downs in Bondita's life especially after Anirudh left her.
Bondita's Mami plays dirty games with her and sells her off in exchange for money.
Bondita, who is an innocent girl and leaves her home, believing she is going to meet Mahatma Gandhi, gets trapped in the occupation of prostitution.
Anirudh has finally learned Bondita's innocence from Sampoorna that now he goes adamant to find Bondita.
Next in Barrister Babu, there is going to be more drama and thrills in the story as Bondita is finally trapped in Hira Mandi where she also got a new name, Munmun.
Anirudh's hunt for Bondita begins
Anirudh tracked down Bondita being in Kolkata but is completely clueless of Bondita is now amid the dangerous world of prostitution.
How Anirudh will find hid Bondita and rectify for his mistakes is worth to watch next in Barrister Babu.
Stay tuned to Serialgossip.com for more updates and latest news of top TV shows.
Latest Barrister Babu Updates