Shaadi Mubarak: New entry of Heli Daruwala to double KT and Preeti's problems (Latest News)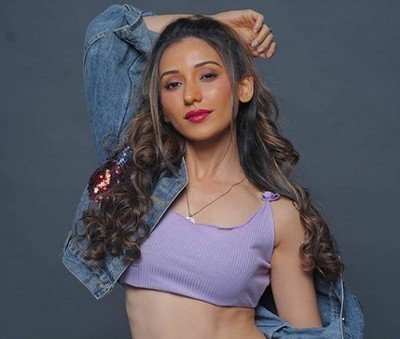 Shaadi Mubarak: New entry of Heli Daruwala to double KT (Manav Gohil) and Preeti's (Rati Pandey) problems
Best TV series 'Shaadi Mubarak' is going to see the new entry of actress Heli Daruwala in the story.
KT and Preeti are currently working on the wedding event of Mrs Goplani's daughter.
Mrs Goplani is a woman with no humanity that she insults Preeti for her dark skin complexion.
Mrs Goplani even stops Preeti from attending the events and Preeti here lies to KT so that she doesn't attend the events.
Adding more twists in the tale, Heli Daruwala is playing the character role of a dancer who will do an item song in the party.
KT and Preeti's new trouble
There will be huge drama at the party when KT and Preeti will get stuck in big trouble.
Let's see if this time, KT and Preeti could solve their issues before it gets too late for their Shaadi Mubarak.
Keep reading entertainment news website Serialgossip.com for more quick updates on top TV shows and popular Hindi serials.
Latest Shaadi Mubarak Updates