Kumkum Bhagya: Ranbir Rhea's wedding fixed unaware Ranbir-Prachi dream fake marriage (Upcoming Twist)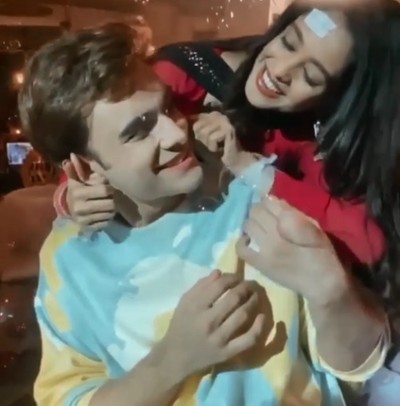 Kumkum Bhagya: Ranbir Rhea's wedding fixed unaware Ranbir-Prachi dreaming fake marriage
Popular Zee TV serial Kumkum Bhagya is up for biggest twist when Abhi takes an extreme step to secure Rhea's happiness.
Abhi and Vikram fix Ranbir and Rhea's wedding while Ranbir who thinks, Vikram has fixed his marriage with Prachi is on cloud nine.
Ranbir even informs Prachi that his family will soon bring a marriage alliance for their marriage.
Ranbir and Prachi both are super happy about their wedding.
However, the twist in the story is that Ranbir and Prachi are just dreaming of their marriage because the families have fixed Ranbir's marriage alliance with Rhea, not Prachi.
Rhea and Prachi's new challenges in Kumkum Bhagya
The situation is now going to deteriorate further in the story when the truth will get revealed to both Prachi and Rhea.
How Ranbir will accept the reality that he is going to marry Rhea, not Prachi?
Stay updated with entertainment news website serialgossip.com for top TV serials latest news and buzz.
Latest Kumkum Bhagya Updates