Kumkum Bhagya: Rhea's intense hatred for Pragya gets crack in Abhi Pragya (Upcoming Twist)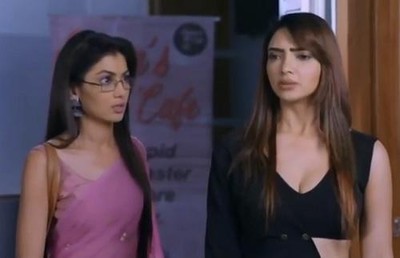 Kumkum Bhagya: Rhea's intense hatred for Pragya gets crack in Abhi Pragya
The upcoming twist of Zee TV serial 'Kumkum Bhagya' is looking forward to witnessing Abhi and Pragya's new challenge.
Abhi and Pragya are both trapped amid Rhea and Prachi when Rhea has learned the truth about her relation with Pragya.
Rhea feels happy and excited to meet Pragya as her daughter but the situation dramatically takes an ugly u-turn when Aaliya instigates Rhea.
Abhi gets angry at Aaliya for instigating Rhea while here Rhea reveals her hate for Pragya hurting Pragya to the core.
Abhi and Pragya's relation is going to get crack as the situations will make Pragya believe that Abhi manipulated her daughter Rhea against her.
Abhi and Pragya to come together
Abhi and Pragya are going to face their new challenge alongside facing Rhea's intense hatred for Pragya.
Let's see what big twists and turns will come in Kumkum Bhagya now.
Stay tuned to entertainment news website Serialgossip.com for more updates and latest news of top TV shows.
Latest Kumkum Bhagya Updates