Barrister Babu: Bondita's mystery letter to finally bring Anirudh to Hira Mandi (Upcoming Twist)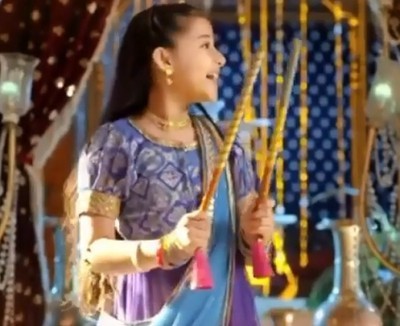 Barrister Babu: Bondita's mystery letter to finally bring Anirudh to Hira Mandi
Colors TV serial Barrister Babu is seeing terrible time in Bondita's life after she is trapped in Hira Mandi.
Anirudh reached Kolkata but the situation is deteriorating for him as he fails to find any clue of Bondita.
Also, Ratna Baayi changed Bondita's name to Munmun which has doubled Anirudh's trouble.
Hopefully this time Anirudh will track down Bondita's whereabouts as he gets Bondita's letter.
Bondita life getting more miserable
Next in Barrister Babu, Bondita's life will start to get more miserable with the passing time.
Anirudh finally gets a letter in which Bondita wrote some words in her broken language.
Anirudh recognizes the letter recalling how earlier also he got Bondita's letter and which took him to her.
Let's see how Anirudh will now save his Bondita.
Keep reading entertainment news website Serialgossip.com for everyday update and latest news.
Latest Barrister Babu Updates