Ishq Mein Marjawan 2: Biggest twist with Vansh exposes Anupriya and protects Ridhima (Upcoming Twist)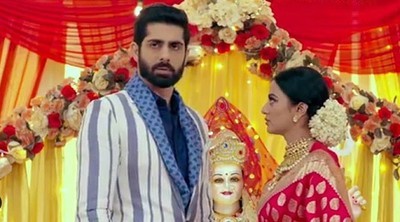 Ishq Mein Marjawan 2 story twists with Vansh exposed Anupriya to accept his Ridhima
Colors serial 'Ishq Mein Marjawan 2' is looking forward for some high-intensity twist with Navratri celebration.
Vansh is already making Ridhima scared to such core that she confesses her truth.
On the other hand, Anupriya is also worried as if Vansh will expose her truth.
What will happen next in Ishq Mein Marjawan 2 is quite interesting and exciting at the same time as Vansh expose the real enemy of his family and on whom he trusted blindly.
Anupriya's game to end
Anupriya quickly takes Ridhima's name but Vansh's truth revelation shakes everyone to the core.
Not Ridhima, but Vansh exposes Anupriya and her dirtiest games that she played with him and his family.
Ridhima is stunned at Vansh's statement while Anupriya who was confident enough of herself is completely blown away with Vansh's such big revelation.
This is going to be really interesting to watch if Vansh really knew the truth.
Stay tuned with serialgossip.com for more updates and latest news.
Latest Ishq Mein Marjawan 2 Updates