Gum Hai Kisi Ke Pyaar Ke: Jagtap crosses all shameless limits to torture Sayi Virat unaware (Upcoming Twist)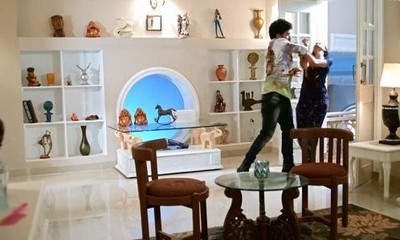 Sayi (Aayesha Singh) in terrible danger in Gum Hai Kisi Ke Pyaar Ke (GHKKPM)
Star Plus serial 'Gum Hai Kisi Ke Pyaar Mein' is going to see terrible times in Sayi's life.
Virat leaves for Samrat's wedding when here opportunistic Jagtap plays his dirty game.
Jagtap crosses all his shameless limits and kidnaps Sayi.
Sayi who gets trapped in Jagtap's dirty game is now captivated in Jagtap's house.
This much torture wasn't enough for Sayi that Jagtap now heads to marry Sayi.
Virat to save Sayi or choose Pakhi
Next in GHKKPM, Virat gets busy in Pakhi after he gets to know Pakhi is his brother Samrat's to-be wife.
Here Sayi trapped facing the horrible time hopes for some help from the God.
This is getting highly intensified to watch if Virat could save his destined lady love Sayi before it gets too late.
Stay tuned with us for more updates and latest news.
Latest Gum Hai Kisi Ke Pyaar Mein Updates