Kumkum Bhagya: Prachi's precious moment with father Abhi unaware of coming storm (Upcoming Twist)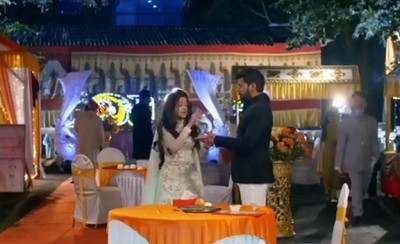 Kumkum Bhagya: Prachi cares for Abhi before evil enemy marks the deadly entry
The upcoming twist of Kumkum Bhagya is going to see Prachi and Abhi's precious time.
Prachi gets worried for Abhi seeing the injury in his hand.
Prachi quickly dresses the wound and scolds him like Pragya.
Abhi resembles Prachi to her mother where they both spend a happy daughter and father moment.
Pragya sees them and gets happy when the trios are completely unaware of what new storm is coming in their life.
Prachi to get kidnapped
Prachi shares a lovely time with Abhi but she isn't aware of Sanju is back in her life.
It will be soon revealed that Sanju is Aaliya's plotted pawn who only kidnaps Prachi.
Let's wait and watch if Abhi and Pragya could save their daughter or not.
Stay tuned for more updates and further latest news.
Latest Kumkum Bhagya Updates