YHC: Prisha leaves Rudraksh Yuvraj leads Rudraksh-Prisha honeymoon to misunderstanding (Upcoming Twist)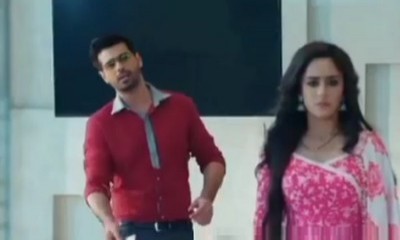 Yeh Hai Chahatein: Yuvraj ruined Rudraksh Prisha sweet honeymoon to nasty misunderstanding
Hindi serial Yeh Hai Chahatein upcoming episode will see Yuvraj creating a new problem for Rudraksh Prisha.
Rudraksh and Prisha's sweet honeymoon will turn into serious misunderstanding when Yuvraj tricks Rudraksh.
Rudraksh leaves Prisha in the hotel and heads for the airport as per Yuvraj's plan.
Yuvraj then comes to Prisha and convinces her to come with him.
Yuvraj is taking Prisha to Mahima while Rudraksh who is waiting for Prisha gets shocked to see Prisha leaving with Yuvraj.
Rudraksh and Prisha's love at stake
Yuvraj is playing clever games with Rudraksh and Prisha.
Now when Rudraksh sees Prisha and assumes Prisha left him behind to go with Yuvraj,
Let's see what new twist will come in Yeh Hai Chahatein.
Stay tuned with us for more updates and latest news.
Latest Yeh Hai Chahatein Updates