Barrister Babu: Saudamini aka Betty to stop Bondita's admission plea frustrated Anirudh (Latest Spoilers Alert)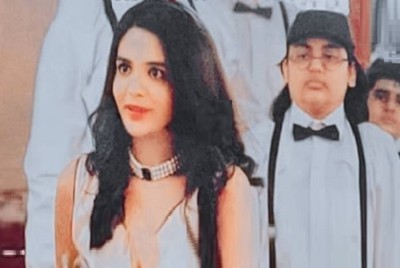 Barrister Babu: Saudamini turns Betty to stop Bondita's admission plea
Colors top TV serial Barrister Babu is up for a traumatic storm in Anirudh and Bondita's life with Saudamini married Greenwood.
Saudamini is no more Saudamini but now she is Betty who is Lord Greenwood's wife.
The truth shocks Anirudh, Binoy and Trilochan to the core where Saudamini aka Betty is here to make Anirudh and Bondita's life hell.
Bondita wants to take admission in the school but Greenwood's signature is a must.
Anirudh and Bondita face big trouble as Betty turns hurdle in Bondita's admission.
Not only this, but Betty aka Saudamini now reaches the school to count on Bondita.
Trouble for Anirudh and Bondita
Saudamini reaches school to trouble Anirudh and Bondita which got Anirudh completely frustrated and tensed.
Let's see what big twist will happen next in Barrister Babu.
Latest Barrister Babu Updates