Kumkum Bhagya: Abhi Pragya scared of Rhea's childish demand to sacrifice Prachi (Upcoming Twist)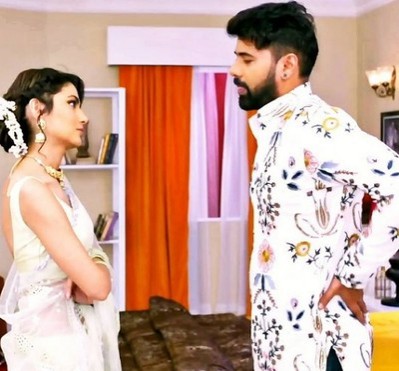 Kumkum Bhagya: Abhi Pragya scared of Prachi to be sacrificed amid Rhea's childish behaviour
The big revelation of Abhi and Pragya's relation in the upcoming twist of Kumkum Bhagya will see troubles for Prachi.
Rhea is happy with Abhi and Pragya but she isn't ready to accept Prachi as her sister.
Now when the situation is going out of control,
Abhi and Pragya are facing a dilemmatic time.
Abhi doesn't want hurt Rhea nor he wants to hurt Prachi.
Amid the deteriorating situation, Pragya turns a major supporting system to Abhi but they are scared of if Rhea's childish stubbornness will sacrifice Prachi.
Prachi to find Abhi and Pragya truth
Still, Prachi is unaware of Abhi and Pragya's parental truth while Rhea wants Abhi and Pragya to not bring Prachi amid them.
Let's see what big twist will happen next in Kumkum Bhagya with Rhea's such childish demand from Abhi and Pragya.
Latest Kumkum Bhagya Updates