Pinjara Khubsurti Ka: Omkar Mayura all set to explore lost love in jungle (Upcoming Episode)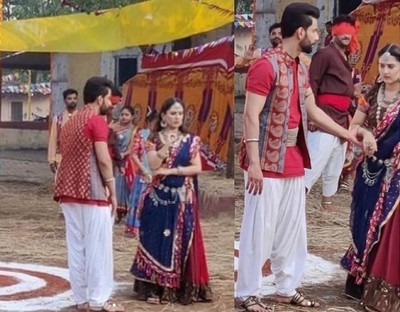 Pinjara Khubsurti Ka: Omkar and Mayura's romantic love to kindle in jungle
Colors TV serial Pinjara Khubsurti Ka is going to see major ups and downs in the storyline.
Omkar and Mayura get trapped in the jungle after Aishwarya attempts to kill Omkar.
Mayura finds Omkar and saves his life but the danger is still around them.
Omkar and Mayura are soon going to take shelter in a village where they will also take typical village looks.
Omkar and Mayura will be exploring their lost love amid the jungle.
Omkar and Mayura's love will get stronger amid Omkar will also repent for his mistakes and everything that he did to hurt to Mayura.
Omkar and Mayura in danger
Omkar and Mayura will surely come closer to each other but how they will save themselves from Aishwarya's deadly plans is worth to watch next in the show.
Stay tuned with us for more updates and latest news.
Latest Pinjara Khubsurti Ka Updates