Kundali Bhagya: Akshay's new proposal to marry Kritika Shrishti dumbstruck Preeta (Upcoming Twist)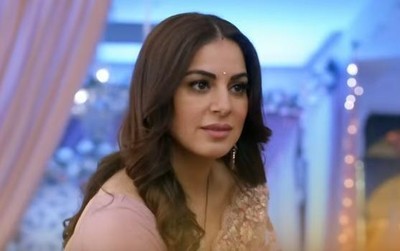 Kundali Bhagya: Akshay's new proposal to marry Kritika Shrishti dumbstruck Preeta
The upcoming episode of ZEE TV serial Kundali Bhagya will showcase a shocking twist.
It seems Akshay has something new in store of Preeta.
Preeta is bugged and asks Akshay to back out and not ruin Kritika's life.
Akshay is happy and he is ready to keep Kritika happy post marriage and not cheat her.
Preeta is surprised with a change is Akshay.
But there is a twist.
Akshay has a new proposal for Preeta where he wants to marry both Kritika and Shristhi.
Preeta slaps Akshay hard once again
Akshay wants to have double fun with both the ladies.
This shocks Preeta and she slaps him.
What will Akshay do now?
Stay tuned and keep reading serialgossip.com for more updates.
Latest Kundali Bhagya Updates