Shaurya Aur Anokhi: Fire Accident Shaurya turns hero to save Anokhi (Latest News)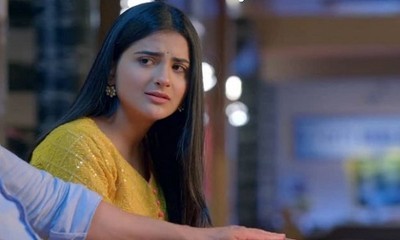 Shaurya Aur Anokhi: Fire Accident Shaurya turns hero to save Anokhi
Shaurya and Anokhi Ki Kahani is seeing interesting twists and turns in the storyline
Shaurya is facing his mental breakdown after Astha is gunshot and is hospitalized.
Shaurya hates his mother but he can't deny that deep down he loves his mother
Consequently, Anokhi has joined a part-time job in the college cafeteria.
Shaurya and Anokhi's fate brings them together once again when shockingly the fire catches the cafeteria and poor Anokhi gets stuck in it.
Shaurya and Anokhi's love in the air
Shaurya will turn Anokhi's hero to save his destined lady love Anokhi.
Shaurya will risk his life and save Anokhi.
Even so, how the fire accident will lit the fire of love in Shaurya and Anokhi's life is super interesting to watch.
Make sure you check out the new updates at SERIALGOSSIP.COM
Latest Shaurya Aur Anokhi Ki Kahani Updates