Mehndi Hai Rachne Wali: Raghav turns rowdy to fight goons for Pallavi (Latest News)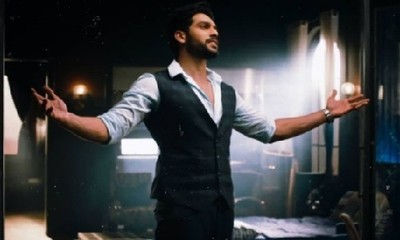 Mehndi Hai Rachne Wali (MHRW): Raghav turns rowdy to fight goons for Pallavi
Popular Indian Television series Mehndi Hai Rachne Wali will finally see the love finding it's the way in Raghav and Pallavi's life.
Raghav and Pallavi share a complicating relationship of hate.
Raghav is revengeful against Pallavi after Pallavi's unwanted interruption in his personal life.
The circumstances lead to a major turning point when at midnight, Pallavi gets kidnapped.
Consequently, Raghav turns Pallavi's saviour and this is what brings them closer.
Raghav and Pallavi to forget hate
So, Raghav turning rowdy to save Pallavi from the evil goons will bring them closer to each other.
Raghav and Pallavi forget their hate for each other but how interesting their love story will come is what you shouldn't miss.
Stay up to date with SERIALGOSSIP.COM for latest news and updates.
Latest Mehndi Hai Rachne Wali Updates