Saath Nibhana Saathiya 2: Anant's exit gets kidnapped by mystery enemy (Latest News)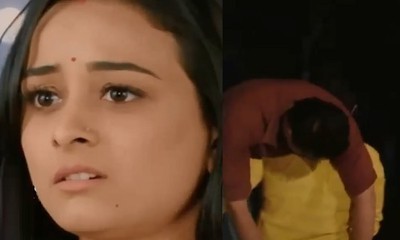 Saath Nibhana Saathiya 2: Anant's exit gets kidnapped by a mystery enemy
The latest trending TV serial Saath Nibhana Saathiya 2 will see further kidnapping twist.
In recent episodes, it is seen that how Radhika and Kanak are trying to pose problems in Gehna's life.
Anant and Gehna are standing strong against their enemies.
However, soon a drastic storm hits the family when Anant gets kidnapped by some goons.
Anant is leaving for some business work when Gehna does his Aarti and Anant bids his goodbye.
Unfortunately, when Gehna's aarti plate falls and the family gets shocked with the bad omen, here Anant gets kidnapped on his way.
Anant's life in danger
Gehna also breaks down with the bad omen while when Anant's no news comes, Gehna gets more worried.
Will Gehna be able to save her Anant and who is the mysterious enemy that kidnapped Anant?
Make sure you check out SerialGossip.com because we update you every minute.
Latest Saath Nibhana Saathiya 2 Updates