Kyun Utthe Dil Chhod Aaye: Iqbal- Farooq cutthroat faceoff over Radha accusation (Upcoming Episode)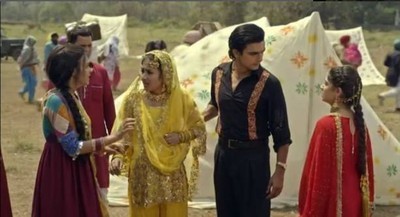 Kyun Utthe Dil Chhod Aaye: Iqbal altercation with Farooq to safeguard Vashma (Anchal Sahu) and Amrit (Gracy Goswami)
Kyun Utthe Dil Chhod Aaye is Sony Entertainment Television's popular daily soap show bringing new twists and dramas in upcoming tracks.
As per ongoing track of the show Radha saved with help of Randhir and reached Iqbal house to reveal about Vashma.
However where further amid all this Radha revealed Farooq evil plan forth Iqbal that how Farooq wants to marry Amrit and kill Vashma.
Iqbal and Farooq faceoff ahead to escape Vashma and Amrit
Amid all this Iqbal and Farqoo faceoff will be there where Iqbal wants Farooq to stop all this while Abrar also stands against his family.
Abrar stands with Farooq and they succumb to Iqbal request to leave Vashma and Amrit and plans to marry Amrit.
It would be interesting to see what will happen next in show.
Stay Tuned with us for more exciting updates and upcoming twists in the shows.
Latest Kyun Utthe Dil Chhod Aaye Updates