KUDCA: Its Dev- Amrit alliance ahead with Randhir demise twist (Future Story)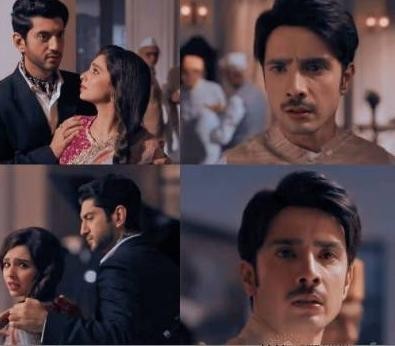 Kyun Utthe Dil Chhod Aaye: Its Dev- Amrit alliance ahead with Randhir demise twist
Kyun Utthe Dil Chhod Aaye is Sony Entertainment Television's popular daily soap show bringing new twists and dramas in upcoming tracks.
It was seen that Farooq puts Randhir (Zaan Khan) and Amrit (Gracy Goswami) on fire on kill them where Randhir Amrit will be seen all separated from each other.
Amrit will think that Randhir is no more and this is reason Amrit will move in life post major leap.
Post leap, Kunal Jai Singh will be seen as Amrit man in show and she will be staying with him.
Dev and Amrit relation ahead, Randhir late entry
Amrit and Dev will be seen as couple where Dev turns out to be possessive husband loving Amrit.
Further Amrit will meet Randhir and gets shocked eyeing him back where she assumed that Randhir is no more.
It would be interesting to see what will happen next in show.
Stay Tuned with us for more exciting updates and upcoming twists in the shows.
Latest Kyun Utthe Dil Chhod Aaye Updates