Shaurya Aur Anokhi: Shaurya asks Anokhi to match his level (Upcoming Story)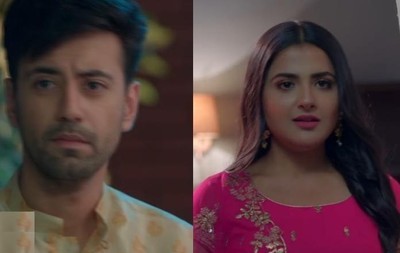 Shaurya Aur Anokhi Ki Kahani (SAAKK): Shaurya asks Anokhi to match his level
The upcoming episode of Star Plus popular serial Shaurya Aur Anokhi Ki Kahani will showcase interesting twist and turn.
It was earlier seen that Shaurya comes to meet Anokhi in girls hostel.
Shaurya wanted to confess his love for Anokhi and hence he goes to hostel.
Here things turn otherwise where Shaurya falls sick and Anokhi turns his caretaker.
Looks like Shaurya invites Anokhi to play Holi with him and celebrate the festivity.
Anokhi thus gets dressed up in a simple attire when Shaurya marks his entry.
Anokhi to impress Shaurya and make him happy
Shaurya asks Anokhi to match his level and get dressed up beautifully.
Anokhi gets irked but it turns out to be her imagination.
Anokhi gives up her ego and gets dressed up stunningly to make Shaurya happy.
Stay tuned to serialgossip.com for more updates.
Latest Shaurya Aur Anokhi Ki Kahani Updates