Shaurya Aur Anokhi: Anokhi says her unspoken love feelings to Shaurya (Upcoming Episode)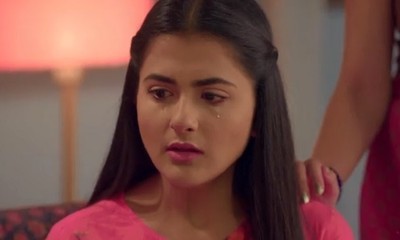 Shaurya Aur Anokhi Ki Kahani (SAAKK): Anokhi says her unspoken feelings to Shaurya
Star Plus TV serial Shaurya Aur Anokhi Ki Kahani will see further a very emotional breakdown of Anokhi.
Shaurya falls sick when Anokhi tries her hard to take good care of him.
Shaurya and Anokhi's night together brings them closer to each other on a very beautiful note.
In between, Anokhi is feeling guilty for not picking up Shaurya's calls which ultimately led to his illness.
Anokhi breaks down in tears as she holds Shaurya's hand and confesses her unspoken feelings of love to Shaurya.
Anokhi realizes love for Shaurya
When Reema makes Anokhi realize that this is the beginning of her love for Shaurya, emotional Anokhi gets more overwhelmed.
Anokhi falls helpless to speak up her feelings to Shaurya.
However, will Anokhi and Shaurya ever unite in love after all their worlds are so opposite.
Stay tuned with us for more updates and the latest news.
Latest Shaurya Aur Anokhi Ki Kahani Updates