Shaurya Aur Anokhi: Anokhi convince Babli for her love with Shauyra (Upcoming Episode)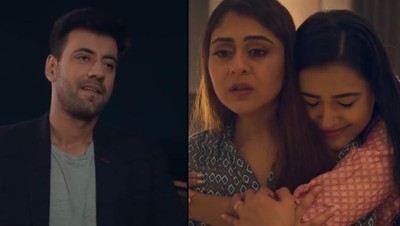 Shaurya Aur Anokhi Ki Kahani (SAAKK): Anokhi convince Babli for her love with Shauyra
Shaurya Aur Anokhi Ki Kahani Star Plus' popular serial running on Indian Television will showcase interesting twist and turn in the storyline ahead to entertain loyal viewers.
It was earlier seen that Shaurya and Anokhi loves each other when Babli was against this love story.
Babli fears Shaurya will break Anokhi's heart and leave her alone in pain being rich and high standard person.
On the contrary Anokhi supports Shaurya and his love stating that Shaurya will never break her heart.
Anokhi convince before Babli that Shaurya has changed himself for Anokhi.
Babli worried about Anokhi's future story
However Babli is still not convinced as she cannot see poor Anokhi in pain later.
Finally Anokhi manages to convince Babli and spend good time together.
It would be interesting to see what happens next on the show.
Stay tuned to serialgosisp.com for more updates.
Latest Shaurya Aur Anokhi Ki Kahani Updates