Mehndi Hai Rachne Wali: Raghav Pallavi's love-hate story kickstarts (Upcoming Episode)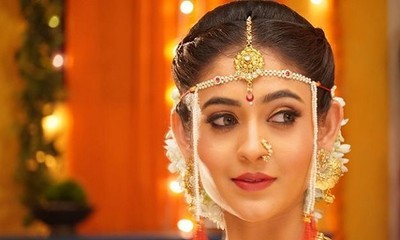 Mehndi Hai Rachne Wali: Raghav and Pallavi's love-hate story kickstarts
The daily soap opera Mehndi Hai Rachne Wali is seeing Raghav and Pallavi's major clash.
The time for the biggest twist has arrived as Amma decided to get Raghav and Pallavi married.
Raghav bends before Amma's condition and agrees to marry Pallavi.
Where Pallavi denies marrying Raghav, Pallavi ultimately agrees when she realizes that this is the best chance to revenge on Raghav.
Pallavi swears revenge on Raghav
With the announcement of Raghav and Pallavi's wedding, finally, their love-hate story kickstarts for which we waited for long.
Sai Ketan Rao and Shivangi Khedkar have started the shooting for the wedding sequence.
This would be interesting to watch how exciting and intriguing Raghav-Pallavi's wedding will be.
So, make sure you don't miss any updates at Serial Gossip.
Latest Mehndi Hai Rachne Wali Updates