Shaurya Aur Anokhi: Shaan calls off Shaurya Shagun's engagement shocks Devi (Upcoming Episode)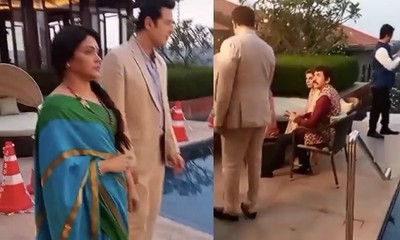 Shaurya Aur Anokhi Ki Kahani (SAAKK): Shaan calls off Shaurya Shagun's engagement shocks Devi
In the daily popular soap, Shaurya Aur Anokhi Ki Kahani will see further Shaan and Astha's return to the Sabherwal house.
Shaan and Astha get Shaurya's accident news and rush to meet him.
What shocks Shaan and Astha is Shaurya and Shagun's engagement news.
The duos are quite furious at Devi and Tez for taking such a big fat decision without them.
Astha very well knows that Shaurya loves Anokhi and thus she doesn't want Devi to ruin Shaurya's life.
Shaan and Astha take a decision
Soon, Shaurya confesses his love for Anokhi to Shaan and Astha.
Where Shaan and Astha are not ready to get Shaurya's life ruined, Shaan thus cancels Shaurya and Shagun's engagement ceremony.
So, make sure you stick around us for the next big twist.
Latest Shaurya Aur Anokhi Ki Kahani Updates