Ghum Hai Kisi Ke Pyaar Mein SUNDAY Special Sai's concern for Virat (Latest News)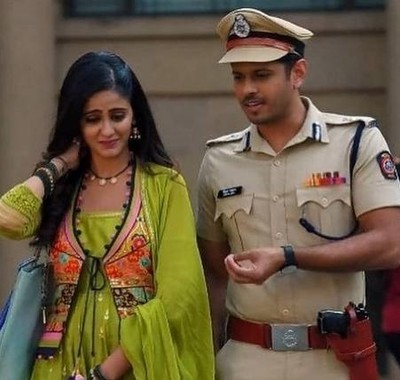 Ghum Hai Kisi Ke Pyaar Mein (GHKKPM): SUNDAY Special Sai's concern for Virat
The upcoming episode of Star Plus popular serial Ghum Hai Kisi Ke Pyaar Mein will showcase interesting twist and turn.
It was earlier seen that Sayi was much fed up and frustrated with Virat and Pakhi where she decides to get away from them forever.
Post Virat realized his mistake he went to apologize before Sayi but she refused to forgive Virat.
However Sayi is not ready to forgive Virat but when she comes to know that Virat is gone for a dangerous mission she turns impatient.
Sayi is worried about her husband Virat whom she decided to never ever forgive him.
However makers of the show have decided to air special Sunday episode to portray Sai's concern for Virat.
Sayi to untangle her relationship ahead
Sai's concern for Virat makes her question her feelings towards him.
What do you think, how will she untangle her relationship ahead?
It would be interesting to see what happens next on the show.
Stay tuned to serialgossip.com for more updates.
Latest Ghum Hai Kisi Ke Pyaar Mein Updates