GHKKPM: Sayi restlessness for injured Virat confessed love (Future Story)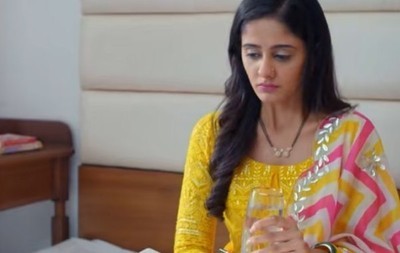 Ghum Hai Kisi Ke Pyaar Mein: Sayi realization of love for Virat, vanishes all dooriyan
Ghum Hai Kisi Ke Pyaar Mein is Indian tv drama which telecasted on Star Plus, where its upcoming track of the show will bring much drama and suspense in the show.
As per latest track of show Virat gets dead shot by enemies and this is gives major shock to Sayi where she rushed to meet him.
Knowing all this Sayi gets much tensed and gets eager to meet Virat, on other side Virat too gets unconscious and this will be heart breaking for Sayi.
Sayi realization of love for Virat ahead
In hospital, Sayi gets hurt eyeing Virat in critical condition where Sayi even realized her strong feelings for Virat and decided to shower it once Virat gets recovered.
Will Virat gets recovered soon or this will be tough time for Sayi?
Stay tuned with us for more exciting updates and upcoming twists in the show.
Latest Ghum Hai Kisi Ke Pyaar Mein Updates