GHKKPM: Tough time awaits for Sayi with Virat demise twist (Future Story)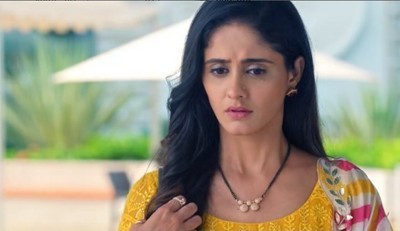 Ghum Hai Kisi Ke Pyaar Mein: worried Sayi rushes to meet Virat, tough time ahead
Ghum Hai Kisi Ke Pyaar Mein is Indian tv drama which telecasted on Star Plus, where its upcoming track of the show will bring much drama and suspense in the show.
As per latest track of show Virat left for mission deadly mission where he wanted to talk with Sayi.
On other side, Virat gets dead shot by enemies and this is gives major shock to Sayi where Sayi called Virat to talk to him.
Virat on death bed, Sayi rushes to meet
As Sayi called Virat, his colleague confessed sayi how Virat has been shot and they are taking him to hospital.
Knowing all this Sayi gets much tensed and gets eager to meet Virat, on other side Virat too gets unconscious and this will be heart breaking for Sayi.
Stay tuned with us for more exciting updates and upcoming twists in the show.
Latest Ghum Hai Kisi Ke Pyaar Mein Updates