Shaurya Aur Anokhi: Anokhi's ignorance to Shaurya sparks new twist (Upcoming Episode)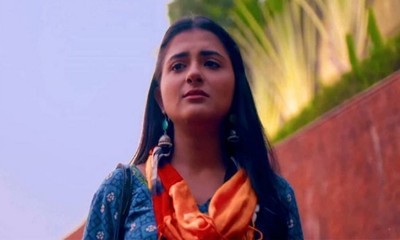 Shaurya Aur Anokhi Ki Kahani (SAAKK): Anokhi's ignorance to Shaurya sparks a new twist
Star Plus popular shows Shaurya Aur Anokhi Ki Kahani is witnessing major ups and downs in the storyline.
Shaurya and Anokhi get separated between Shagun and Devi's nasty mind game.
Poor Anokhi gets influenced by Shagun's wrong interpretation as she makes Anokhi believe that Shaurya still wants a housewife.
Anokhi leaves Shaurya with tears in her eyes and decides to never interrupt in his life.
However, Shaurya isn't ready to let Anokhi leave without having some serious talks.
Shaurya goes mad in love
Shaurya goes crazy in love as soon as he finds out how Shagun manipulated her.
Anokhi leaves Shaurya and ignores him badly while Shaurya is determined to talk to her.
What will happen next in the show, to know this, stay up to date with Serial Gossip.
Latest Shaurya Aur Anokhi Ki Kahani Updates