YRKKH: Sirat grabs Ranveer from collar speaks past (Upcoming Episode)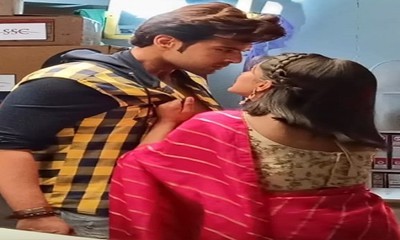 Yeh Rishta Kya Kehlata Hai (YRKKH): Sirat grabs Ranveer from the collar speaks past
The latest story of Yeh Rishta Kya Kehlata Hai is going to see a drastic showdown between Ranveer and Sirat.
Finally, there is the moment when Ranveer and Sirat come face to face.
Kartik and Sirat's engagement ceremony is on the head when Ranveer marks his entry.
Ranveer and Sirat face off when Sirat bursts into anger venting out her aggression on Ranveer.
This much isn't enough to shock Ranveer that furious Sirat grabs Ranveer from the collar.
Ranveer and Sirat to patch up
A big question is going on in everyone's mind.
Ranveer and Sirat come together to patch up their past relationship after all Sirat still loves him.
Let's see what major twist will happen next in the show.
Stay tuned with us for more updates and the latest news.
Latest Yeh Rishta Kya Kehlata Hai Updates