GHKKPM: Sayi and Virat emotional reunion in hospital (Upcoming Twist)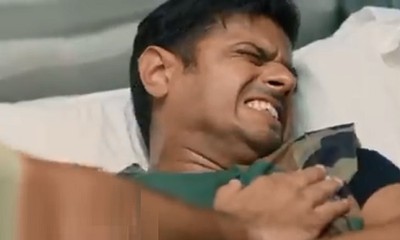 Ghum Hai Kisi Ke Pyaar Mein (GHKKPM): Sayi and Virat emotional reunion in hospital
The popular TV series Ghum Hai Kisi Ke Pyaar Mein is all set for Virat and Sayi's emotional reunion.
The deteriorating circumstances separate Sayi and Virat on a bitter note.
However, everything changes when Virat gets a gunshot during his deadly mission.
Sayi regrets not picking up Virat's phone call that she recklessly runs to meet him.
Virat's life in danger
Poor Virat falls in danger as he loses his lifeline just before reaching the hospital.
Sayi realizes her love for Virat and cries bitterly praying for Virat's life.
There is an emotional sequence waiting next in the show,
This would be interesting to watch how Virat and Sayi's emotional reunion will get Pakhi head over heels.
So make sure you check out the next new update every minute.
Latest Ghum Hai Kisi Ke Pyaar Mein Updates