GHKKPM: Virat requests Sayi to stay with him rejects Pakhi (Latest News)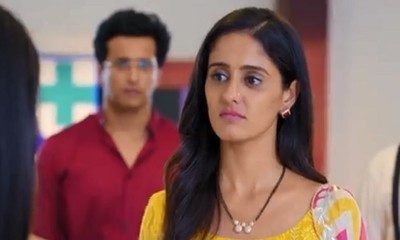 Ghum Hai Kisi Ke Pyaar Mein (GHKKPM): Virat requests Sayi to stay with him rejects Pakhi
Star Plus TV serial Ghum Hai Kisi Ke Pyaar Mein will see further Virat and Sayi's emotional reunion.
Virat is hospitalized and Pakhi stops Sayi from meeting him.
Though Sayi is determined to meet Virat, Sayi promises to Pakhi that if Virat will regain his consciousness and will not meet her himself, then she will never meet him.
What happens next when Virat gains his consciousness is super exciting.
Virat doesn't care to look at Pakhi and requests to meet Sayi at any cost.
Where Sayi finally comes to meet Virat, Virat rejects Pakhi and requests Sayi to stay with him.
Pakhi faces insult
Pakhi faces a hard time as Virat stops Pakhi from staying with him and instead asks Sayi to stay with him.
The upcoming sequence is going to be very beautiful yet emotional for both Sayi and Virat.
So, stay tuned with us for more updates and latest news.
Latest Ghum Hai Kisi Ke Pyaar Mein Updates