YRKKH: Time for Past Revelation, Sirat witnesses bullet mark on Ranveer's chest (Upcoming Twist)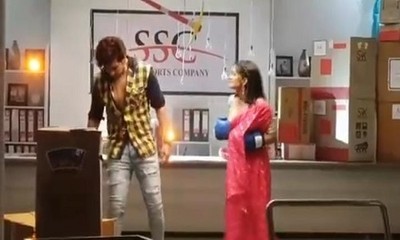 Yeh Rishta Kya Kehlata Hai (YRKKH): Time for Past Revelation, Sirat witnesses bullet mark on Ranveer's chest
The longest-running TV serial Yeh Rishta Kya Kehlata Hai is about to witness the huge revelation of Ranveer and Sirat's past in the next episode.
Ranveer and Sirat get separated on a bitter note but Sirat doesn't know Ranveer's innocence.
Thus, Kartik comes across the truth when he meets Ranveer's doctor who reveals a bullet mark on Ranveer's chest.
Kartik makes a plan and tricks Sirat to visit the SSC (Sirat Sports Company) which Ranveer established in the memory of Sirat.
Ranveer and Sirat's truth face-off
Finally, Ranveer and Sirat come face to face over the past that separated them.
Where Sirat punches Ranveer and hits him back to back, Ranveer finally explains everything.
Ranveer's truth revelation stuns Sirat to the core as Sirat finally witnesses the bullet mark on Ranveer's chest.
Sirat hugs Ranveer after finding the truth and thus the duos end up crying bitterly.
So, make sure you read the next update at Serial Gossip.
Latest Yeh Rishta Kya Kehlata Hai Updates