Mehndi Hai Rachne Wali: Revealed Raghav Pallavi's marriage deal (Upcoming Twist)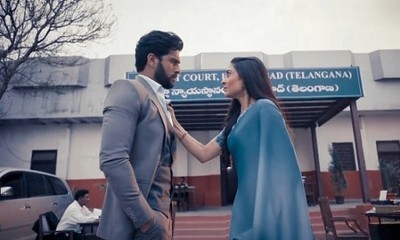 Mehndi Hai Rachne Wali: Revealed Raghav Pallavi's marriage deal
Star Plus prime time TV show Mehndi Hai Rachne Wali is going to see another major encounter between Raghav and Pallavi.
Yet now, it is seen that how Raghav ruins Pallavi's life in his revenge.
Meanwhile, when Amma demands Raghav to marry Pallavi in lieu to shift in RR mansion, Raghav goes adamant to marry Pallavi.
Finally, Raghav puts a condition before Pallavi that if she will marry him then he will bail out Nikhil.
Pallavi to marry Raghav
Pallavi gets ready to marry Raghav for Nikhil and her family.
The marriage deal between Raghav and Pallavi is quite intriguing, but will their love story ever kick start.
Stay up to date with Serialgossip.com for more entertainment news and TV serial twists.
Latest Mehndi Hai Rachne Wali Updates