GHKKPM: Time for Sayi's big confession to Virat (Upcoming Twist)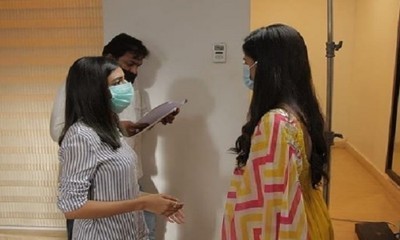 Ghum Hai Kisi Ke Pyaar Mein (GHKKPM): Time for Sayi's big confession to Virat
In the upcoming twist of Ghum Hai Kisi Ke Pyaar Mein, a lot is about to happen in Virat and Sayi's life.
Virat who is already in love with Sayi fails to confess his feelings to Sayi.
Meanwhile, when Virat gets shot amid the deadly mission, Sayi regrets not picking up his phone.
Sayi badly breaks down in the fear of losing Virat and here she realizes that how much she loves Virat.
The time for Sayi's big confession to Virat has arrived as Virat finally chooses to meet Sayi after gaining his consciousness.
Sayi holds Virat's hand to break down
Sayi holds Virat's hand as she gets emotional seeing him alive and fine.
Where Sayi is finally ready to confess her love to Virat,
This would be intriguing to watch how beautifully Virat and Sayi's love story will kick start.
Stay tuned for more updates and the latest news.
Latest Ghum Hai Kisi Ke Pyaar Mein Updates