Imlie: Ages mystery uncovered Malini takes bold decision for Meethi (Future Story)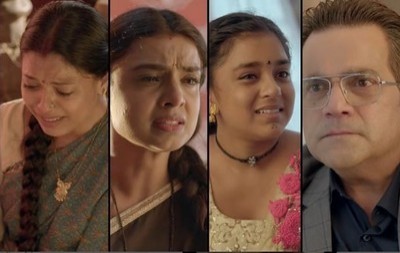 Imlie: Malini finally gets truth of Meethi and Dev's relation, drastic turnover ahead
Imlie is Indian tv drama which telecasted on Star Plus, where its upcoming track of the show will bring much drama as DEv and Meethi relation truth exposed forth Malini.
It was seen Malini entered in Pagdandia where she is much curious to know relation truth of Dev and Meethi.
While Meethi is not ready to tell anything to Malini while after much drama Meethi gets broken into pieces and sweat comes from her head to toe.
Malini decided to give Imlie rights to her
This enforces Meethi to tell entire truth to Malini where Malini too gets jiggles knowing the reality and her relation with Imlie.
Further Malini called Imlie and confessed that she has snatched her every happiness where further she will do and give her best to give Imlie all her rights.
It would be interesting to see what will happen next. Stay tuned with us for more exciting updates and upcoming twists in the show.
Latest Imlie Updates