Sasural Simar Ka 2: Simar Reema to become Oswals Bahu with twist (Latest News)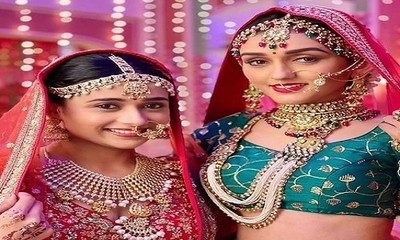 Sasural Simar Ka 2: Simar and Reema to become Oswals Bahu with twist
Colors TV serial Sasural Simar Ka 2 is all set to witness the intense drama in the upcoming storyline.
Geetanjali Devi plays her smart game and announces Vivaan and Simar's wedding.
Vivaan and Simar's wedding alongside Reema and Aarav's wedding is going to interesting twists and turns in the storyline.
Interestingly, not Vivaan but Aarav will get married to Simar, and this worth watching next in SSK 2.
Aarav finds Vivaan's truth
Just before the wedding day comes, Aarav finds about Reema and Vivaan's love story.
Aarav doesn't want to snatch Vivaan's happiness and thus decides to sacrifice his love for his brother's happiness.
So how intriguing Simar and Reema's wedding will be and what new twist will come up in their lives?
To know more, make sure you don't miss the next update at SerialGossip.com
Latest Sasural Simar Ka 2 Updates