Barrister Babu: Confident Bondita- Dashing Anirudh after 8 year leap twist (Upcoming Twist)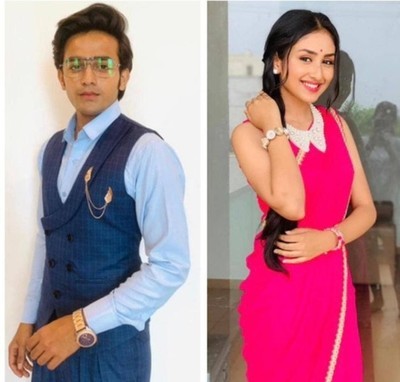 Barrister Babu: Confident Bondita- Dashing Anirudh after 8 year leap twist
Barrister Babu is interesting show telecasted on Colors Tv which is up for some interesting twists and turns ahead as show is all upto take a big leap ahead of about 8 years.
Latest track of the show is dealing with Bondita issues where later Anirudh and Bondita escaped from their to London.
Anirudh already got Bondita study visa where later duo eloped from there to fulfill their dream of becoming Barrister.
Bondita and Anirudh after 8 years of leap, with new track
Where further as per recent resources it is heard that major twist will be there where Anchal Sahu will play role of grown up Bondita.
Post big leap Anchal Sahu will be seen in Bondita attire and will be confident and bindas Bondita where Anirudh too will be dashing one.
It would be interesting to see what will be next Twist in Bondita and Anirudh bond.
To catch stay tuned with us for more updates and exciting twists in other shows too.
Latest Barrister Babu Updates