Barrister Babu: New man Chander in Bondita life, soon to be married couple (Upcoming Story)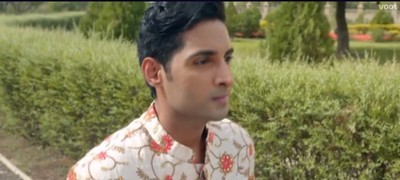 Barrister Babu: New man Chander in Bondita life, soon to be married couple
Barrister Babu is interesting show telecasted on Colors Tv which is up for some interesting twists and turns ahead as show is showing Thaku Maa evilness over Bondita.
Latest is dealing how Thaku Maa is not leaving any stone unturned to irk Bodnita where she again planned Bondita marriage.
At same Anirudh is behind bars where all thanks to Thaku maa who again played her vulpine move and gets Anirudh arrested.
Chander entry in house to marry Bondita
However where further Thaku Maa bring alliance of Chander for Bondita where Chander gets mesmerized eyeing Bondita and decided to amrry her.
At same Bodnita is not ready for this marriage but here Thaku Maa is happy as Chander accepted the fact that its Bondita re marriage.
It would be interesting to see what will be next Twist in Bondita and Anirudh bond.
To catch stay tuned with us for more updates and exciting twists in other shows too.
Latest Barrister Babu Updates