Kumkum Bhagya: Sushma caught Tanu as thief Pragya reached for help (Upcoming Twist)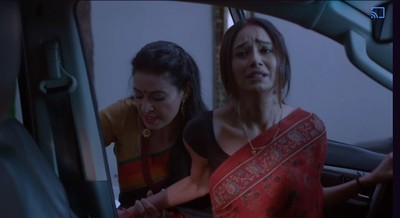 Kumkum Bhagya: Tanu and Sushma on loggerheads with Tanu stealing twist
Kumkum Bhagya is popular show telecasted on Zee Tv, which is up for some interesting twists and turns ahead in the show where Pragya is looking for Mehra family where Tanu oversees Pragya.
Curious Tanu wanders here and there to locate Pragya where later she gets Sushma (Pragya mom) car there and decided to steal purse.
At same, Sushma entered there and caught Tanu red handed while stealing purse and grabbed her to get her arrested.
Tanu escaped Pragya reached to help Sushma
However where further, Tanu hardly pushed Sushma away and escaped form there while Pragya reached there to help Sushma in this.
At same Tanu is again getting glimpse of Pragya where she consoled herself that Pragya is no more.
It would be interesting to see what will be next Twist in show Kumkum Bhagya.
To catch stay tuned with us for more updates and exciting twists in other shows too.
Latest Kumkum Bhagya Updates