Barrister Babu: Not love but extensive hate amid Anirudh-Bondita post leap (Future Story)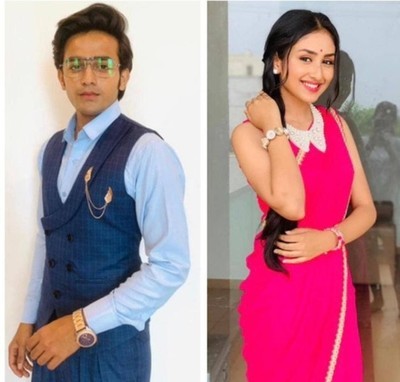 Barrister Babu: Not love but extensive hate amid Anirudh-Bondita post leap
Barrister Babu is interesting show telecasted on Colors Tv which is up for some interesting twists and turns ahead as show is all upto take a big leap ahead, where Bondita is Barrister Babu,
Latest track of the show is showing Thaku Maa is planning Bondita re marriage where Anirudh is behind bars.
Further makers of the show planned big leap in show where Anchal Sahu will play role of grown up Bondita.
Anirudh and Bondita hate track ahead post leap twist
Post big leap Anchal Sahu will be seen in Bondita attire and will be barrister Babu who returned back to India to flourish love with Anirudh.
At same, Anirudh grooved so much hate for Bondita that he never thought of loving Bondita again, and here dup love cum hate track will begin,
It would be interesting to see what will be next Twist in Bondita and Anirudh bond.
To catch stay tuned with us for more updates and exciting twists in other shows too.
Latest Barrister Babu Updates