Barrister Babu: Finally, Anirudh-Bondita azaad prindy befooling Thaku Maa (Upcoming Story)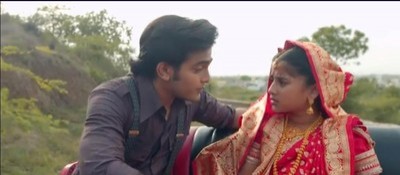 Barrister Babu: Finally, Anirudh-Bondita azaad prindy befooling Thaku Maa
Barrister Babu is interesting show telecasted on Colors Tv which is up for some interesting twists and turns ahead as show as Anirudh doing well to bring Bondita out of Thaku Maa web.
Lateat track of the show showing how Thaku Maa is forcing Bondita marriage with Chander where Bondita is waiting for Anirudh.
At same, Thaku Maa provoked Anirudh where Anirudh is leaving country but gets stooped getting Bondita reality letter.
Anirudh and Bondita to escape finally new twist ahead
However where further, Anirudh turns into get up of lion and entered into Chander-Bondita marriage where later Anirudh takes Bondita with him.
At same major twist is there where Thaku maa blood boils and she gets into search of Anirudh and Bondita.
It would be interesting to see what will be next Twist in Bondita and Anirudh bond.
To catch stay tuned with us for more updates and exciting twists in other shows too.
Latest Barrister Babu Updates