Barrister Babu: Bondita call of freedom post Thaku maa revealed vulpine (Future Story)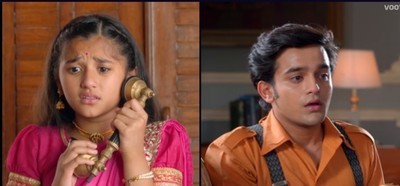 Barrister Babu: Thaku Maa evil plans to separate Bondita Anirudh revealed
Barrister Babu is interesting show telecasted on Colors Tv which is up for some interesting twists and turns ahead as show is showing Thaku Maa evilness over Bondita.
Latest is dealing how Thaku Maa is not leaving any stone unturned to irk Bodnita where she again planned Bondita marriage.
At same Thanku maa perfectly cooked separation amid Bondita and Anirudh where Bondita gets suspicious.
Bondita aware of Thaku Maa evil plan, decide to flee away
Where further Thaku Maa entire plan gets exposed forth Bondita while Bodnita is on loggerheads with Thaku Maa as she did not wanted to marry Chandar,
Here will be big turning point of show where Bondita will decide to leave place and Thaku Maa forever.
It would be interesting to see what will be next Twist in Bondita and Anirudh bond.
To catch stay tuned with us for more updates and exciting twists in other shows too.
Latest Barrister Babu Updates