Barrister Babu: Anirudh new negative plans revenge against Bondita (Upcoming Story)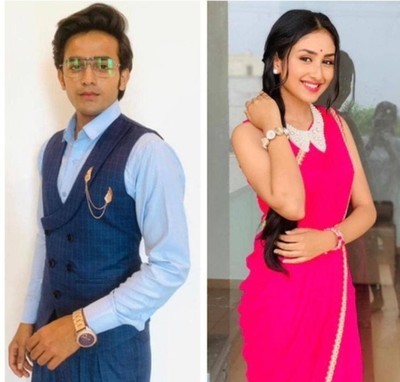 Barrister Babu: Anirudh turned against Bondita, major change in tale ahead
Barrister Babu is interesting show telecasted on Colors Tv which is up for some interesting twists and turns ahead as show is all upto take a big leap ahead, where Bondita has returned back to India.
Latest promo is showing show heads for bid leap where Bondita fulfilled her dream of Barrister.
Post big leap Anchal Sahu will be seen in Bondita attire who returned back to India to flourish love with Anirudh.
Anirudh started hate with Bondita post leap
At same, Anirudh grooved so much hate for Bondita where he is not ready to let Bondita stay with him.
Here Bondita is much curious to meet Anirudh unaware of the fact that Anirudh is totally filled with hate for her and not her Sakha Babu anymore.
It would be interesting to see what will be next Twist in Bondita and Anirudh bond.
To catch stay tuned with us for more updates and exciting twists in other shows too.
Latest Barrister Babu Updates