Barrister Babu: This is how Thaku Maa will cook rift amid Anirudh-Bondita (Upcoming Twist)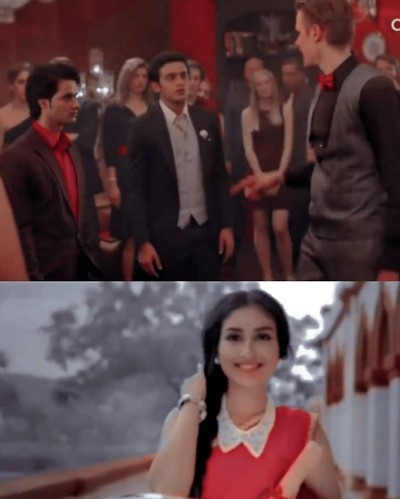 Barrister Babu: This is how Thaku Maa will cook rift amid Anirudh-Bondita
Barrister Babu is interesting show telecasted on Colors Tv which is up for some interesting twists and turns ahead as show as Thaku Maa again created rift amid Anirudh and Bondita.
Latest track of the show is showing how Thanku Maa is torturing Bondita where she wanted Bondita remarriage.
At same, Thanku Maa blackmailed Anirudh and gets letter with Anirudh hand writing that he is leaving this city as he is fed up while taking care of Bondita.
Bondita shattered with Anirudh letter
So happened as Thaku Maa planned where Bondita distrust Anirudh and gets shattered that how Anirudh can leave her amid all this.
This all scenario has been created by Thaku Maa where she smartly put crack amid Anirudh and Bondita so that she can marry Chander.
It would be interesting to see what will be next Twist in Bondita and Anirudh bond.
To catch stay tuned with us for more updates and exciting twists in other shows too.
Latest Barrister Babu Updates