Barrister Babu: After 8 Years, Anirudh's Bondita returns (Upcoming Episode)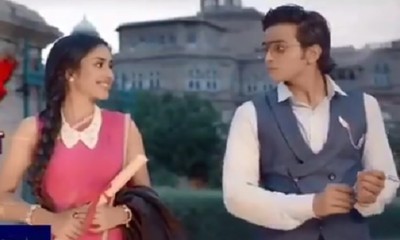 Barrister Babu New Promo: After 8 Years, Anirudh's Bondita returns
Finally the wait is over and Bondita has grown up into a woman in your favorite Colors TV show Barrister Babu.
Barrister Bahu new promo is giving us the glimpse of upcoming intriguing love story of Anirudh and Bondita.
After 8 years, Anirudh's Bondita is finally back and is super excited to meet her Pati Babu.
However, Anirudh is not anymore the same Anirudh Babu but is more a man with heart full of hate and vengeance.
Anirudh and Bondita to come face-off
Anirudh and Bondita get separated between evil conspiracies of Thaku Maa.
Though Bondita is back after 8 years and is very excited to meet Anirudh and tell him that she has succeeded in her dream,
Will Anirudh and Bondita be able to kindle the same love again?
Make sure you follow us at SerialGossip.com so you don't miss the next big twists.
Latest Barrister Babu Updates