Shaurya Aur Anokhi: New Twist time for Shaan Astha wedding (Latest News)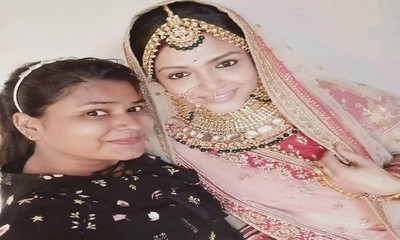 Shaurya Aur Anokhi Ki Kahani: New Twist time for Shaan Astha wedding
Star Plus popular shows Shaurya Aur Anokhi Ki Kahani is all set for an intriguing new twist and Serial Gossip s the first to inform you.
Shaurya and Anokhi are officially married and Astha is also back to the Sabherwal house.
The couple is super happy being with each other and entering into the new phase of their love life.
The interesting twist in the tale is that Shaurya and Anokhi want Astha and Shaan to get together forgetting the past.
Thus, they make a plan for their reunion.
Shaurya and Anokhi make a plan
Here we are posting Astha's new wedding look which is quite promising.
So, the new marriage is on cards and Shaan and Astha are ready to tie their wedding knots.
So, make sure you don't miss the next update at SerialGossip.com
Latest Shaurya Aur Anokhi Ki Kahani Updates