Sasural Simar Ka 2: Reema married Vivaan starts real game plan (Latest News)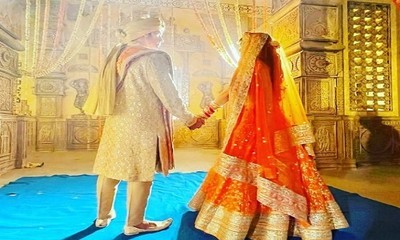 Sasural Simar Ka 2: Reema married Vivaan starts real game plan
Colors TV serial Sasural Simar Ka 2 is all set to witness Vivaan and Reema's marriage which will bring a new storm to Oswal Family.
Geetanjali Devi is already pissed off with Simar and Aarav's marriage that now she is going to get another heart attack.
Vivaan and Kajal's wedding day arrives but before Vivaan could reach the wedding mandap, Reema calls him.
Shockingly Reema threatens Vivaan to either marry her or she will die.
Vivaan loves Reema and can't see her dying and thus he agrees.
However, who knew that Reema's real motive is not Vivaan but her real game plan is actually to snatch Aarav from Simar.
Aarav and Simar's new difficulties
Poor Aarav and Simar don't know that what storm Vivaan is bringing in their lives.
How will they face Reema's conspiracies against their love life and how will Geetanjali react to this shocking marriage,
We don't want you to miss the upcoming twists, so make sure to read SerialGossip.com every minute.
Latest Sasural Simar Ka 2 Updates