Sasural Simar Ka 2: Reema's dirty plot succeeds (Upcoming Episode)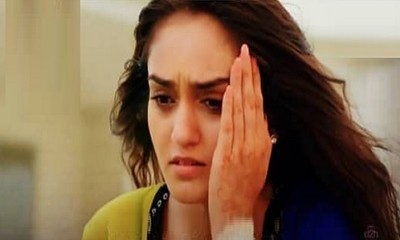 Sasural Simar Ka 2: Reema's dirty plot succeeds
The upcoming episode story of Colors TV show Sasural Simar Ka 2 will see a major twist in Vivaan (Karan Sharma) and Reema's (Tanya Sharma) life.
So yet now you have seen that how Reema goes adamant to snatch Aarav from Simar and also challenges her.
Now her only way to reach Oswal Mansion is Vivaan and thus she starts manipulating him seeking his sympathy with her emotional blackmail.
Vivaan also goes mad after her and when Kajal and Chitra confront him, he confesses his love for Reema.
Aarav and Simar face big trouble
Poor Simar supports Reema being unaware of what dirty plot she is planning against her.
Vivaan confesses her love for Reema and exposes the truth before Aarav that how Chitra made Reema run away from the marriage.
Vivaan is now in Reema's control and is quite ready to marry her at any cost.
So, make sure to read the new updates to know what is Reema's next evil plan after convincing Vivaan to marry her.
Latest Sasural Simar Ka 2 Updates